NXT SINGAPORE: Innovative Gadgets for Content Creators and Travelers : Hohem iSteady M6 Smartphone Stabilizer and VAGO Z Vacuum Compressor
The iSteady M6 is a professional 3-axis smartphone stabilizer perfect for vloggers, live-streamers, vacationers, and filmmakers seeking smooth and steady content creation. This model is a SUPER Winner that has won both the Red Dot and IFA Design Awards 2023.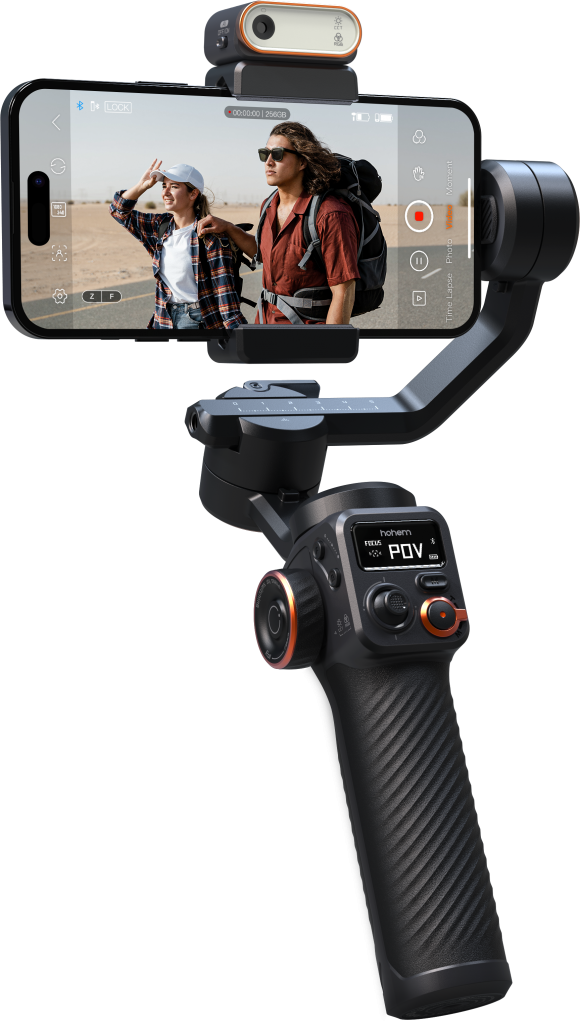 Equipped with an AI vision sensor and integrated magnetic fill light, it offers advanced face and object tracking capabilities even in low-light conditions. With its upgraded 3-axis structure, 360° infinite panning rotation, and iSteady 7.0 anti-shake system, the iSteady M6 empowers users to capture stunning shots from any angle, making it an ideal tool for solo filmmaking. For more information, click here.
The Hohem M6 kit has an RRP of S$329.
The VAGO Z is a revolutionary vacuum compressor designed to minimize luggage volume. This lightweight and compact device, accompanied by vacuum bags, is a game-changer for travellers facing space constraints.
With intelligent software that detects resistance levels, the vacuuming process is automatically halted. Made from 100% recyclable materials, the elegant cylindrical design of VAGO Z offers both functionality and sustainability.
Standing at just 5.5 cm tall and weighing a mere 55 grams, this fully automatic micro vacuum compressor ensures efficient space utilization in your existing suitcase, eliminating the need to purchase a larger one. Experience a transformative travel experience with VAGO Z, freeing up space for souvenirs without wasting money or harming the environment. For more information, click here.
The Vago Z TVD2 has an RRP of S$119
All contents are from NXT Singapore. All rights are reserves to the author.
If you think you are a tech geek loves giving review. Send us a message.