Wilson Electronics
Wilson Electronics Supports Asia-Pacific Cellular Network Bands
---
WilsonPro repeaters, antennas, and accessories which support Asia-Pacific carrier networks are available through our regional distributor.
FEATURED PRODUCTS
---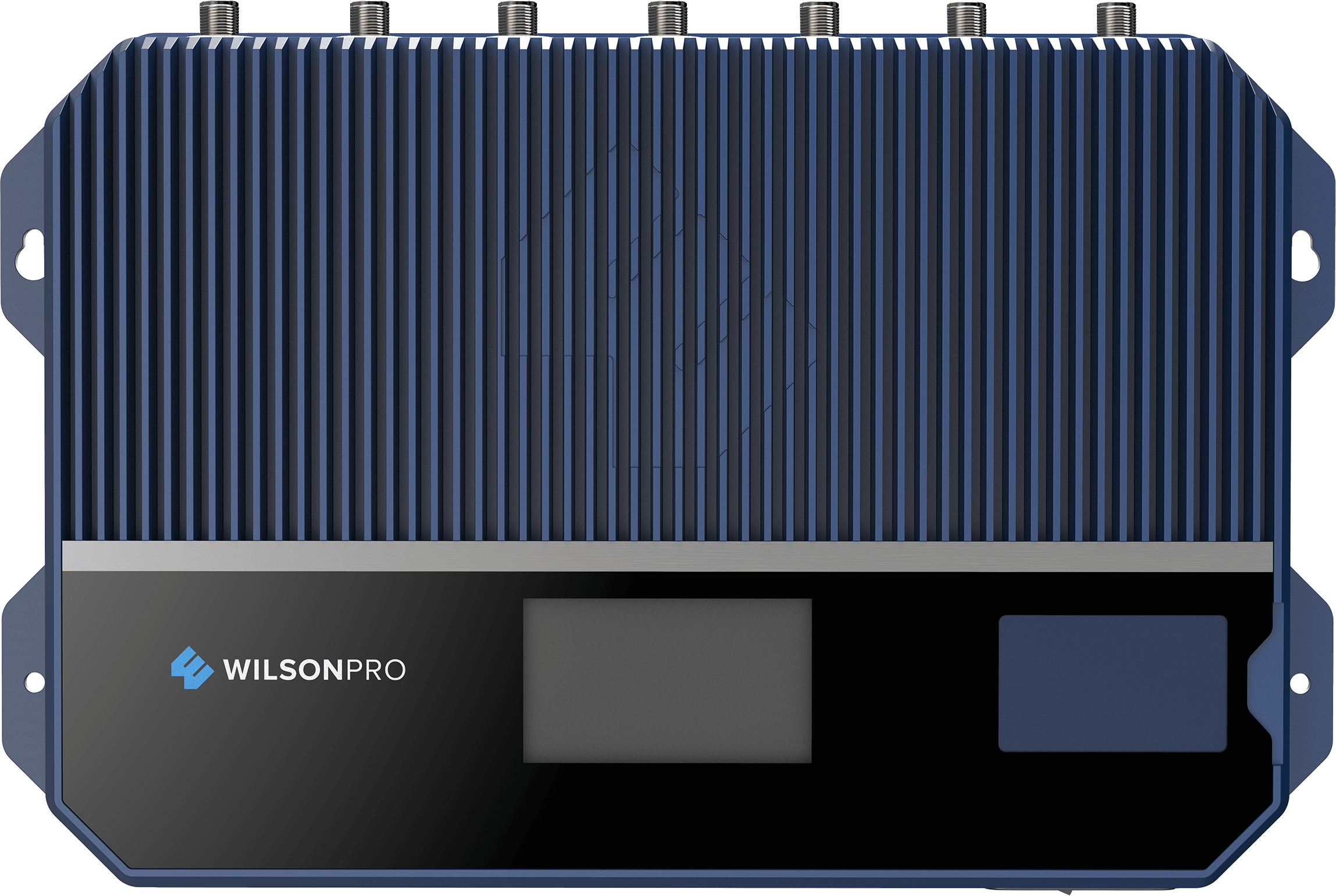 WilsonPro Enterprise 5143
510007
Three outdoor antenna ports to target multiple operator towers.
Four independently controlled indoor antenna ports built in.
Wired access via LAN port, connected directly to the internet or via an external LTE modem for remote monitoring.
Real time performance, configuration changes, and direct monitoring.
Up to 21 dBm in uplink power and 18 dBm in downlink power.
XDR technology to virtually eliminate shutdown or signal loss.
4.3-inch LCD touchscreen for an enhanced user-experience.
Concurrently enhances voice and data signals for all supported operators.
WilsonPro 5100-4G
510004
Boosts voice & data signals
Four times the uplink power of any other signal booster in its class
Works with virtually all smartphones and mobile hotspots
Self-optimizing design minimizes installation time
Small form-factor and cost-effective
Customizable based on coverage area requirement
Supports GSM/UMTS/LTE 900MHz, 1800MHz, 2100MHz and 2600MHz bands
WilsonPro 5100-3
510003
Boosts voice & data signals
Four times the uplink power of any other signal booster in its class
Works with virtually all smartphones and mobile hotspots
Self-optimizing design minimizes installation time
Small form-factor and cost-effective
Customizable based on coverage area requirement
Supports GSM/UMTS/ 900MHz, 1800MHz and 2100MHz bands
WilsonPro 850
510005
Boosts voice & data signals
Works with virtually all smartphones and mobile hotspots
Self-optimizing design minimizes installation time
Supports Band 5 / 824-894 MHz
Digital Display to view Automatic Gain Control
Connect 3G
515566
Clearer calls and faster data connectivity
Longer battery life for mobile devices
Work on smartphones and 3G-enabled tablets
Supports Southeast Asian mobile networks
Provides coverage for multiple users
Drive 3G-M+
515551
Stronger mobile signal in your vehicle, truck and/or boat
Improved data connectivity
Works on smartphones and 3G-enabled tablets
Supports Southeast Asian mobile networks
Provides coverage for multiple users
---
HOW IT WORKS

1. External antenna is directed towards the cell tower
2. Signal is sent to a booster system inside the building
3. Internal antennas bring boosted signal to the customer
4. System is then reversed back to the cell tower allowing for seamless communication
________________________________________________________________________________