Sailing with Polaroid GO Black with NXT Singapore Angel Han Yun
Over the weekend, I got the chance to onboard the Royal Caribbean's newest ship – Spectrum of the Seas and guess what I brought along? My trusty Polaroid Go Instant Camera. The rationale behind it was driven by the need to have physical memories stored in their truest form – photos as well as elevate the experience onboard the ship. I mean who doesn't like taking polaroids. 
Thankfully, the Polaroid Go is light and convenient to be brought around and about in your bag or strapped around your wrist (look how small it is in my hands). Personally, convenience is so important as it makes it easier for one to capture those key memories as well as not feel burdened to bring it around. With the strap, walking around the ship was a piece of cake. 
Now onto the filters. The Polaroid Go Filters can be bought additionally to boost the creativity of your photos – it gives the photos a unique edge compared to regular lit photos. The filters come in three colours in a pack – Red, Orange and Blue. If used correctly, some of my photos came out so adorable! Then again, it did take me a while to get the hang of it as some of the filters, especially the red and the blue, tend to darken the photos. The rule of thumb is to take all photos with great indoor or outdoor lighting! 
My personal favourite use of the Polaroid Go is to take selfies – duh. Why so? With the flash built into the camera, it makes selfies pop out in the photos or you can take them in bright lighting. Also, unlike the Polaroid models that we are used to, the Polaroid Go gives the photos a pastel and vintage hue riddled with light pinks and blues. If you are looking for something that takes photos accurately, especially with the colours, I believe you are better off with printing your mobile or camera photos. However, if you are a fan of the colour scheme of the photos I took (like myself), I would highly recommend the Polaroid Go.
The Polaroid Go (Starter Set) with the camera and a pack of film is currently going at $228 at several retailers both online and in stores. As for the filters, they are going for $36 on top of the starter set. If you have gotten it, get snapping!
Here are some additional product photos were taken: 
Scenic Photos on the cruise
Loading of the film in the camera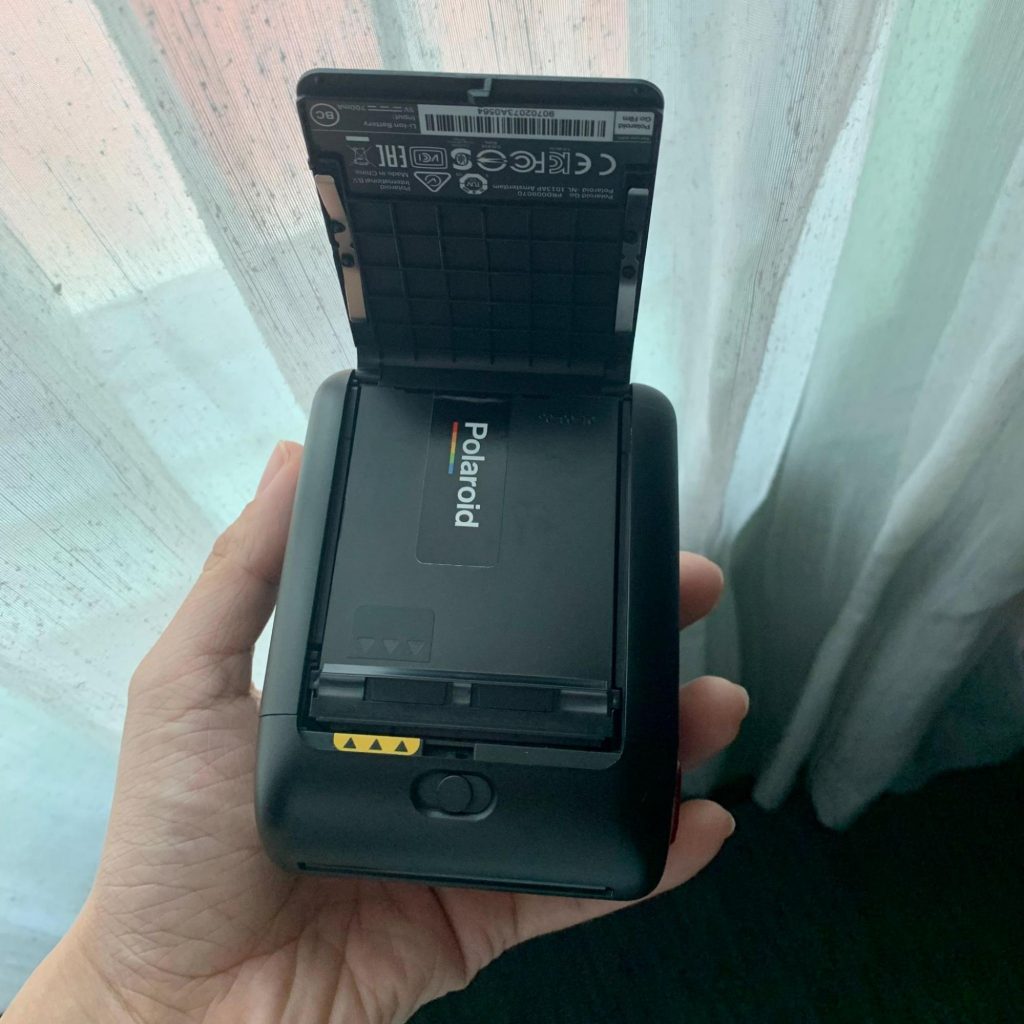 Red filter on the Polaroid Go & how the film comes out
For more information on Poloraid Go visit the OST
website