Welcome the New Shift Red Drone
Shift Red, a compact yet powerful drone with a FHD camera built-in, making it the perfect companion for users intending to record dynamic photos and movies wherever they go. Uploading your photos and videos on to your favorite website is a breeze with its Easy Transfer function that allows the users to upload the content without having to remove the SD card.
INNOVATION IN DRONE FLIGHT CONTROL
Hyper Sensor Fusion Technology
Sensor fusion technology precisely recognizes the drone's 3D locations and speeds.
Intelligent Vision combined with high-performance computing with Integrated 3D Sensing System gives users a flight experience unlike any other.
AUTONOMOUS MODE AT YOUR FINGERTIPS
Lezero Pilot Mode
Using the dedicated smartphone application, users will be able to enjoy 8 different auto-pilot modes. Take breath-taking shots with a tap of the finger. (8 autonomous modes available)
Ideal Path Tracking
SHIFT Drone's tracking technology is more than just about following. It recognizes and expresses your dynamic movements in a smarter way and provides optimum output.
Virtual Gimbal
Our Virtual Gimbal software reduces blur when pivoting or tilting.
Say goodbye to blurry shots.
Lens Distortion Correction
SHIFT provides a lens distortion correction system, so you will take shots as accurately as are seen with your eyes.
NEXT GENERATION OF DRONE CONTROLLING SYSTEM
Your Thumb is Our Command
Hands-down, the easiest drone controller you'll ever come across
The SHIFT only requires one hand one thumb to control with. It moves exactly in accordance with your thumb's movement, so you can control the drone in a more intuitive way.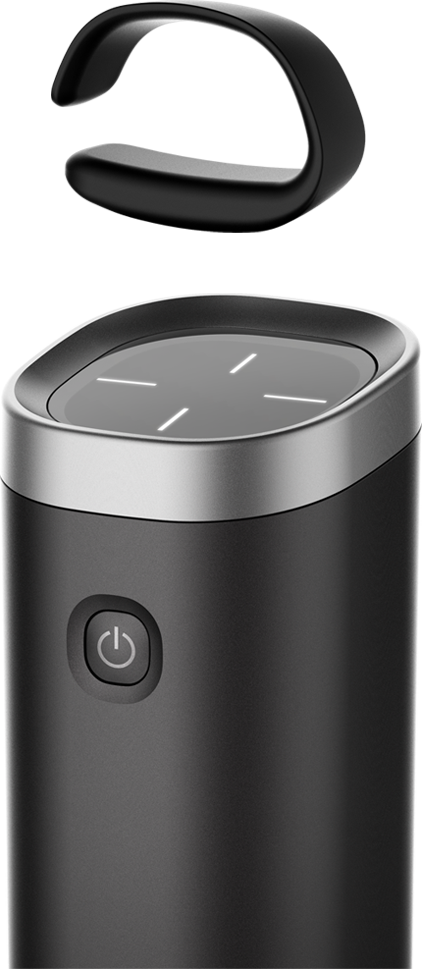 The World's First, and Most Intuitive Drone Control System
Cutting edge technology for precise location tracking
One of the most important features of SHIFT RED is its controlling mechanism. The one-hand control system enabled by the Near-Field Micro-Sensing technology offers you the most intuitive, and precise flight controlling experience.
Available soon.