Ugee
 Start here, turn your enchanted moments into digital art


Your first tablet for drawing or eLearning

Your first tablet for drawing or eLearning

With a simple setup and easy-to-use design, the UGEE Pen Tablet offers the most natural, traditional, painting-like experience but with all the advantages of a digital environment. Whether you are a student or a beginner artist, you can start your creative digital journey straightaway and turn your most enchanted moments into digital art.
Pen Tablet
With a simple setup and easy-to-use design, the UGEE Pen Tablet allows students and beginner artists to start their creative digital journey straightaway.
A perfect tablet for beginners
The simple design and stable performance of the UGEE M708 makes it the ideal tablet for you to start drawing or learning. This highly favored tablet has been enjoyed and recommended by an overwhelming majority of students and beginner artists.
More space to create
Features a 10 x 6 inch working area that offers you more space and freedom to sketch, draw, write, edit, and much more.
Enjoy a familiar drawing experience
The P01 battery-free stylus requires no charging and allows hours of uninterrupted drawing. With up to 8192 pressure sensitivity levels, it creates natural-looking lines with varying widths, giving you the familiar feeling of drawing on paper. It also supports up to 60 degrees of tilt action, making shading easy and effective.
Get started easily and do more
Whether you want to draw or learn, it's easy with the UGEE M708. Just connect the USB cable to your computer, download, install the driver, and go. It also features eight shortcut keys that can be programmed to various software applications, allowing instant access to specific task functions.
OTHER MODELS:
A versatile stylus adapted for digital art
Create lines with
a natural feel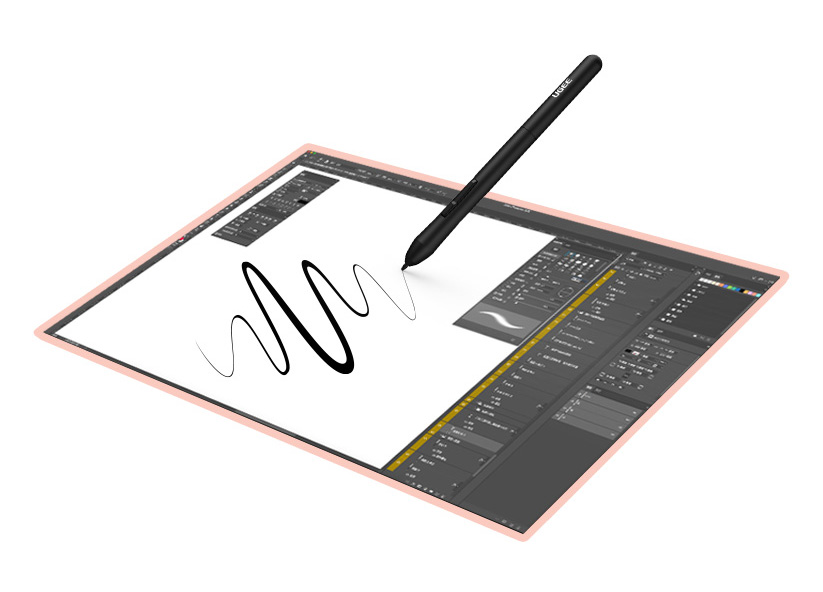 More colorful
and more efficient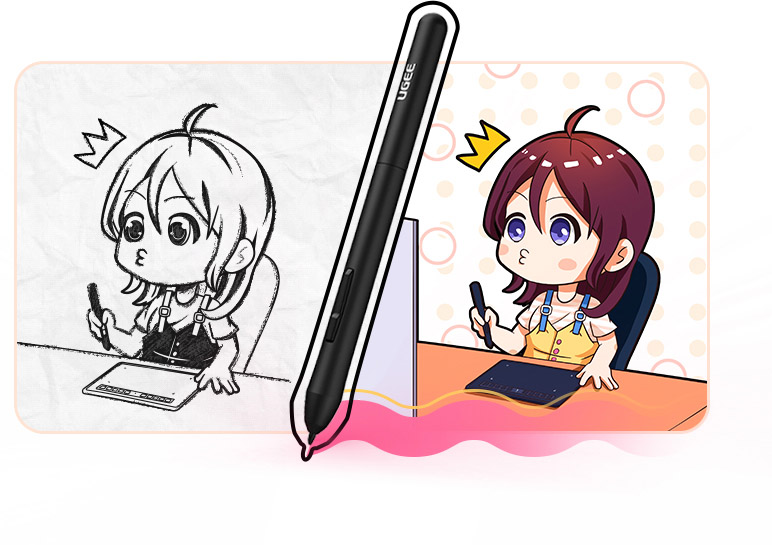 Stylish and practical design
Slim and Sleek
Shortcuts at your fingertips
Features multi-customizable shortcut keys that can be programmed to customize eraser, undo, zoom in/out of your canvas and other common functions in various software applications
Empowers your digital art
With natural painting brushes, advanced color palettes and many other useful drawing tools, students and beginners can sketch, paint, draw and create more effortlessly with software like Clip Studio Paint and Adobe Photoshop.
eLearning made easy
Teachers can visually create and explain interactive content by writing and annotating directly in their files and share their screen in real time with Google Jamboard's whiteboard. Students can take notes quickly and conveniently on Google Keep and collaborate with teachers and classmates.
Two sizes, two ways
Each size comes with a wireless and a wired connection depending on your needs. The S640W/S1060W can be used within 3–5 meters of an indoor wireless working area. With a built-in 1000mAh/3.7V capacity battery, it provides more than 10 hours of battery life and enables you to create or study without interruption all day.
*The wireless models will need to be connected via a wireless receiver.
_____________________________________________________
WHERE TO BUY
_____________________________________________________